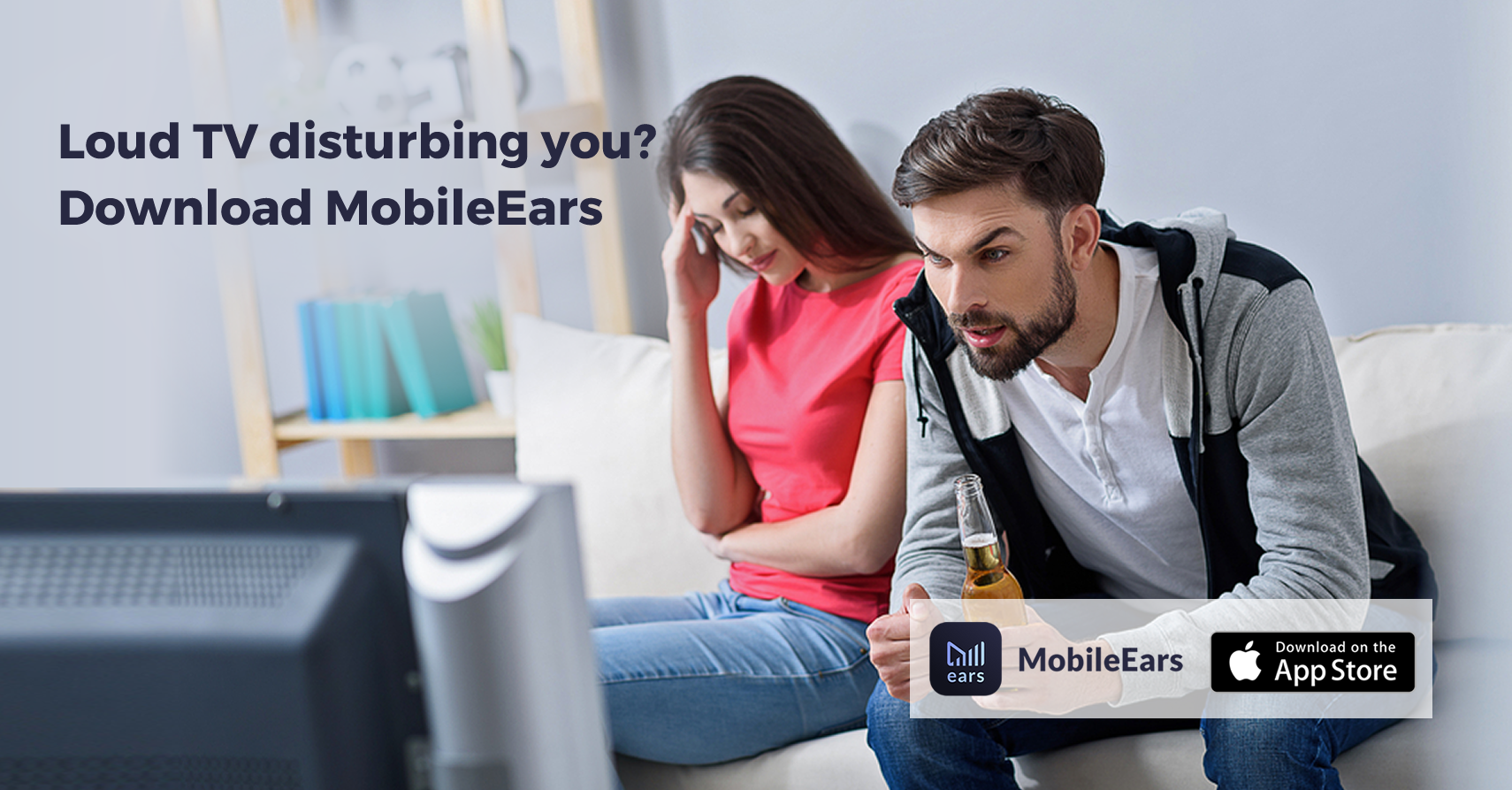 You come home after a hard day's work, settle down on couch in front of the TV to enjoy an important soccer game or the latest Fast & Furious movie(trust me there will be one more!). Finally some well deserved me time! The soccer game has gone to extra time and you turn up the TV volume to enjoy those final moments. Just when things are loud and clear,spoiler alert, there comes a stern warning from wife to turn down the volume. Sounds familiar??
Yes, we all have been in this annoying situation. However, it is much more annoying & disturbing for others around us. But all these daily squabbles can be a thing of the past now with a new TV hearing aid app for your iPhone.
MobileEars: The best TV hearing amplification app for iPhone
MobileEars is a free to download and easy to use hearing aid app that can help you hear everything loud & clear while watching TV with volume set at normal level. So while you can enjoy immersive clear speech & sound, others around you don't feel a thing. Finally, you and your family can all watch TV together, no fighting or fiddling with volume button! What´s the catch you ask? No catch at all!! Just plug-in your earphones and enjoy crystal clear sound on TV.
How does the  app work?
It's easy to use! Simply plug-in your earphones and move the button on the slider to personalize the sound for maximum speech clarity. Enjoy your favorite movies, shows and sports on TV without disturbing others with loud sound. The app works best with iPhone 5 and higher versions. Only works with wired earphones. The app also works offline. Watch the product video here to know more.
One app for many hearing needs
MobileEars holds many advantages over traditional hearing aids and packs many benefits in one single app:
Easy to use – no special devices, no battery replacements or all-day wearing annoyance

For people of all ages, as an amplifier of weak sounds(lectures, speeches, talks)

To adjust the environmental ambient sound(television, cinema,sports, masses)

For elderly people, to improve the hearing and live life to the fullest

Noise filtering and noise reduction
Download MobileEars for free here and enjoy clear & loud action on TV. Just the way you like it!
Hearing technology backed by years of research
Mobile Ears is the result of years of joint research efforts by Listen AS and Norwegian research organization SINTEF to perfect speech clarity, noise cancellation, filtering and removal of unwanted background noise. "Our vision is to make hearing care affordable, fashionable & easily accessible for everyone and reduce barriers attached with traditional hearing aids. Packaging all these features in one single,intuitive & free app, MobileEars is our first attempt in this direction " announces the CEO of Listen AS, Snorre Vevstad.